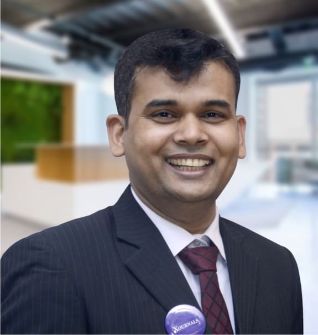 Managing Director
Ph. D. , M.Sc.
Dr. Singh is a well-versed professional with more than 14 years' experience in the field of forensic science. He is chiefly competent and sought after for his Questioned Document, Cyber Forensics, and Fingerprint expertise. Dr. Singh is the Founder of SIFS India Forensic Lab serving the best forensic services globally. He has completed his M.Sc. and Ph.D. from the University of Delhi and is qualified with CEH and CHFI from EC Council along with additional diplomas and certifications in Forensic Science. On to his name, he has many national and international papers in journals of repute and books published to his credit. He has also provided numerous Legal Reports for Honorable Courts, Police Departments, NCB, and various Government Organizations and Law Enforcement Agencies.
He has rendered services to almost all Life and General Insurance companies and renowned corporates such as TATA group etc. He has given his expert opinion in more than thousands of cases. His contributions and work experiences are not limited to the nation, as he also visited and delivered a lecture in University College Cork, Trinity College, Ireland. He has provided services to many countries such as the USA, United Kingdom, France, Australia, and many African countries. He has been often involved in providing free forensic training for thousands of police officials for the betterment and development of the nation with his knowledgeable and intellectual ideas to not only national but international by training many police officials' from countries like Sudan, South Africa, Nigeria, Ethiopia, Jamaica, Uganda, Philippines, etc. His organization SIFS INDIA has many national and international collaborations with various Universities and Organizations that expand the horizon of Forensic Science working on his constant belief in developing and creating new ideas as per the need of the hour. His 'Never Stop Working' style led him to grow even more in the pandemic 2020 where he connected himself with more than 3 lakhs people and 500+ institutions in Forensics. He has many lifetime memberships in Forensic Science with different renowned organizations. He is also a member of the global advisory board of the EC Council.
Dr. Ranjeet Singh is profoundly involved in forensic investigations, forensic training, and forensic education, and has made himself available to conduct the DVI Workshop sharing his knowledge, experience, and expertise with the participants of the workshop. Dr. Singh has marked his self-reliance (ATMANIRBHAR) presence by creating one of its kind user-friendly portal for connecting links of forensics worldwide.