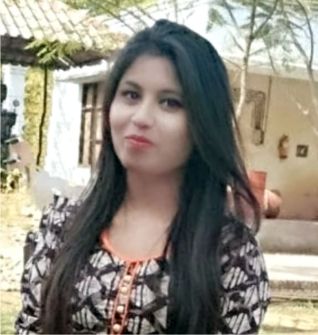 Forensic Expert
M.Sc. Forensic Science
She has completed Masters in Forensic Science with Specialization in Forensic Chemistry and Toxicology. She completed her dissertation work on "Forensic Analysis of Arson Accelerants Extracted from Different Surfaces by Using Various Techniques" under the supervision of the experts from Regional Forensic Science Laboratory Jodhpur, Rajasthan.
She has special interest for research works related to Forensic Medicine and Forensic Toxicology and Crime Scene Investigation. She has participated in many National and International Conferences and Webinars. She has received appreciation certificates from SIFS INDIA for her voluntary services.
Her motive in forensics is 'to analyse the science behind the crime scene'. The change in point of view from the modest to the scientific, soon became apparent not only in criminal investigation but in the different facets of the forensic world.
"Before venturing in the fascinating and intriguing world of issues and conclusion let us try to seek the link between evidence and forensic science".
She is currently open to collaborate in any projects relating to the topics of her Interest.